Hey babes!
When I was trying to come up with a name for this blog, I googled euphonious words. It's a term I learned in English in 10th grade, and it means "pleasing to the ear." Though I didn't end up using any euphonious words in the title The Everything Bagel, it gave me the idea for this article, so here are some beautiful words:
Lunar
Of, determined by, relating to, or resembling the moon.
Honey
If you found this website, you probably know this one.
Satin
A smooth, glossy fabric, typically of silk, produced by a weave in which the threads of the warp are caught and looped by the weft only at certain intervals.
Euphoria
A mental and emotional condition with intense feelings of well-being, elation, happiness, ecstasy, excitement, and joy.
Grey's Anatomy<3
Luscious
having a pleasingly rich, sweet taste; richly verdant or opulent; very sexually attractive.
Petrichor
A pleasant smell that frequently accompanies the first rain after a long period of warm, dry weather.
Iridescent
Showing luminous colors that seem to change when seen from different angles.
Dragon
A mythical monster like a giant reptile. In European tradition the dragon is typically fire-breathing and tends to symbolize chaos or evil, whereas in East Asia it is usually a beneficent symbol of fertility, associated with water and the heavens.
Aurora Borealis
(Northern Lights) The result of electrons colliding with the upper reaches of Earth's atmosphere.
Last but not least…My favorite word. I learned it this year, and it describes my favorite moments in life.
Ethereal
Extremely delicate and light in a way that seems too perfect for this world.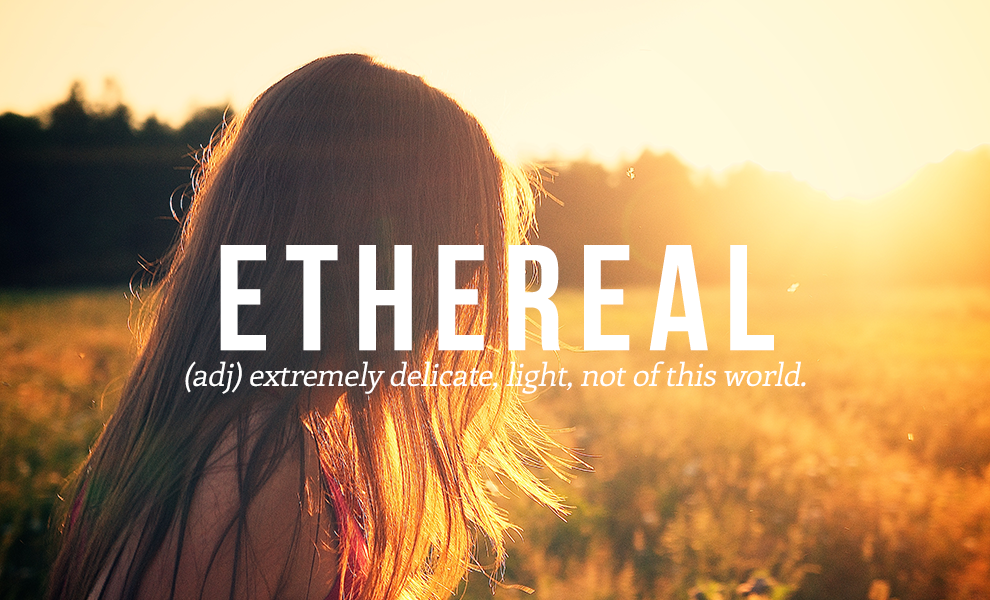 Education for the eyes.
xoxo,  Morgan